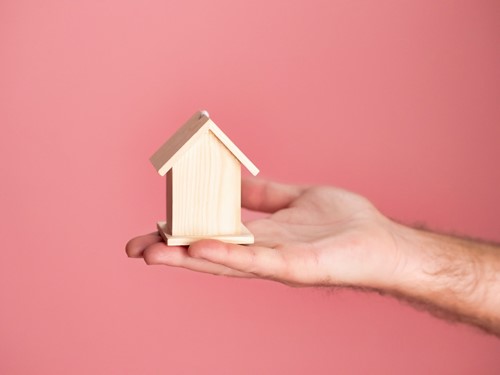 If you have recently moved into a new home, one of the best ways to make it feel like yours is to add a few personal touches. Crafting in your new house can help you feel more comfortable and at ease, and you can always use the finished products as furniture, decorations or accent pieces in your house.
These are a few woodworking crafts that will enhance your space and help you make your mark on your new home:
Wooden Blanket Ladder
If you are looking to make your home a more cozy and welcoming space, then the wooden blanket ladder is the perfect craft for you. You can use thin and long pieces of wood to craft a ladder that will rest against the wall of your home. Some people may opt to stain the wood a natural color, while others may prefer to paint it to match the color scheme of their home. It's recommended that you create at least two or three rungs on the ladder, as this is where you will hang your blankets. This is a craft that features beautiful results and a practical application.
Wooden Birdhouse
One of the best ways to feel at home in your new house is to welcome guests to it - so why not allow your new feathered neighbors to seek refuge in your yard? You can create your own birdhouse using a wooden birdhouse kit or by creating your own design. This simple craft typically requires wood, a saw, some nails and a hammer. You can decorate it as you see fit and display it in your yard in order to attract the birds.
Reclaimed Wood Picture Frames
Reclaimed barn wood has become one of the most sought-after craft supplies in the last several years, and it is a beautiful way to pay homage to the past within your own home. If you have some reclaimed barn wood on hand, you can use it to design your own picture frames that will hang your treasured photographs on the walls of your new house.
Wood Welcome Sign
There are a variety of wood welcome sign styles that you could make for your own home. A small piece of wood could be decorated with the word "welcome" and hung on your front door in place of a wreath. Alternatively, you could use a larger, flat piece of wood to make a standalone "welcome" sign that sits next to your door on your front porch.
Personalized Wood Charcuterie Board
If you plan to entertain in your new home, then you may want to use a spare piece of wood to create your own charcuterie board. You could sand and stain the wood in a color that you prefer, or paint it with your own unique design. This board would become an instant conversation piece the next time you have friends over to sip and graze.
Woodworking is one of the most rewarding crafts to take on, because it allows you to work with your hands and create something useful out of natural materials. Whether you want to create one or two of these products to use in your own home or you are going to give them as a gift, you will find that the process of making them is personally fulfilling.